My Creative Sketches Challenge
I am loving the opportunity I've had over the last week to play along in so many online challenges, I'd forgotten how much I love a great sketch! The sketch below is from My Creative Sketches, and I absolutely adore it! I really had a good time playing with it!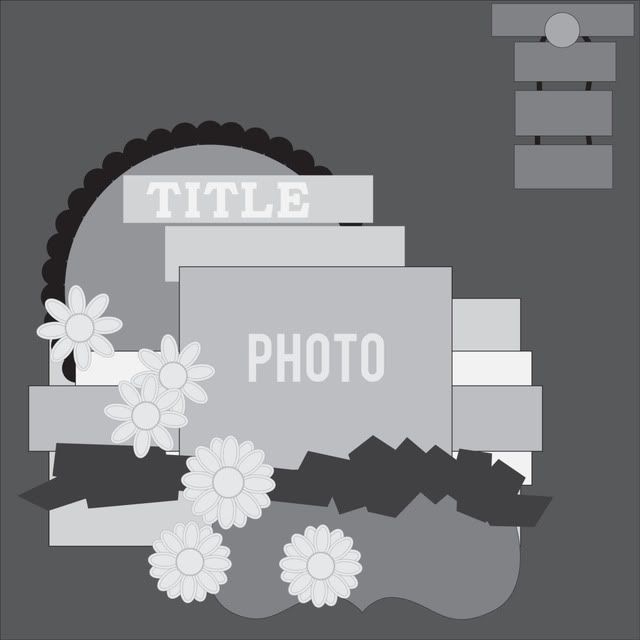 SHARE YOUR HAPPINESS
This is a photo of my oldest daughter! I have had alot of interest at Scrapbook.com on the wings.....that was super easy, all I did was print 2 of the same photo's of my daughter and cut one ou. I cut a butterfly in half and adhered the inside edges to the backside outer edges of my daughters cut out photo. I then layered the altered photo slightly over the other photo that I left un-cut.
The paper is from Fabscraps Rustic Collection. I used the scissor method I love so much to distress the edges, to give them a rough grungy look. I water distressed and pulled back a piece of the edge on the center right side, before using my Just Imagine Kreaxion Punch #903 on a coordinating scrap of paper, which I layered underneath so that it would peek out just slightly.

The lace is from Green Tara and I LOVE the scalloped femme edges it has, it just might become my new favorite lace. The printed ribbon above the lace is some vinateg goodies from my great Aunt Dee (THANK YOU AUNT DEE)

The flowers are a mix of Michaels brand and Kaisercraft, which I carefully layered over the top of a piece of cheese clothe. Th resin birdbath is by Prima and the prtty lil birdie is from K&co!

Sorry I didn't add close up's, hope you enjoyed and thanks for stopping by to take a look!