I am loving this sketch from the girls over at My Creative Sketches, Pam and her team gave a wonder sketch this month with some beautiful examples, I was super inspired to create my own as soon as I saw what the DT had done!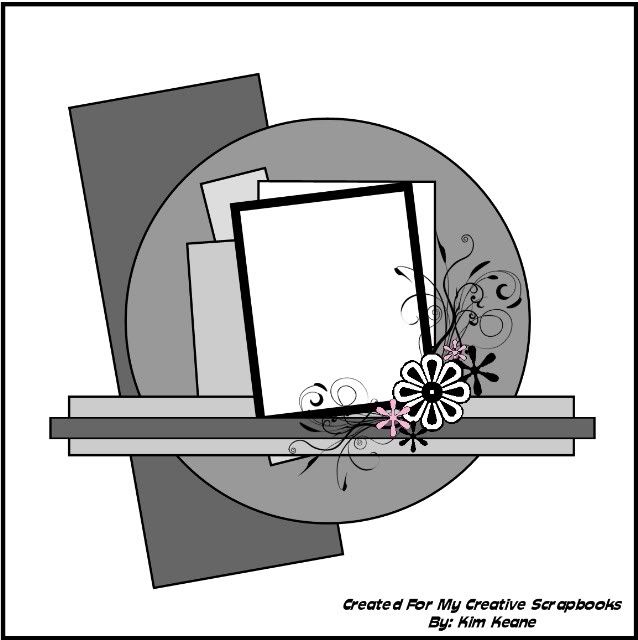 Isn't it great! I had alot of fun with this one!!
Here is my take on this beautiful sketch:
This is a layout of my youngest daughter's preschool photo. She is my lil darling, that girl has me and everyone in this house just completely wrapped and mesmerized by her spell......lol, I love her so very much!
I used a mixture of collection for this page, the paper is some super duper old MME paired with more current K&CO as well as Prima's Fairy Flora collection. I did some simple border stitching and scissor distressing around the edges.
I love the look of this flower cluster, the colors just play off of one another so well and just seem to pop!
The roses are from Prima's Angelica collection and the teal organza bloom is handmade and topped off with a pearl brad from Melissa Frances.
Haha here's a close up of my lil dumpling, gosh I can feel my heart going pitty patty! No really I just wanted to show you a close up of my title as well as the delicate doily on the left side of the photo....guess I got a lil sidetracked. I also did some machine stitching around the edge of the mauve paper to tie it in a bit.
Close up of the left flower cluster!
Hope you have enjoyed my page, thanks for taking a looksie!
HAPPY SCRAPPING!